Our solutions for studying poultry health

Coccidiosis is a highly contagious disease caused by a protozoan parasite of the genus Eimeria that affects poultry of all ages, but is most commonly seen in young chicks. The disease can be transmitted through the ingestion of oocysts from infected birds or contaminated feed or water. Symptoms include diarrhea, weight loss, decreased appetite, reduced egg production, and increased mortality. Prevention and control of coccidiosis involves good hygiene practices, a balanced diet, clean water, and the use of anticoccidial drugs or vaccines. Anticoccidial drugs should be used judiciously to avoid the development of drug resistance. Vaccines are also available and provide long-term protection against coccidiosis. Overall, coccidiosis is a serious disease that requires careful management and preventative measures to minimize its impact on poultry health and productivity.
Royal GD has a long history in studying coccidiosis and the parasites causing the disease. We provide both diagnostic tools as well as in vitro and in vivo models to study effectiveness of vaccines or other agents for the prevention of coccidiosis. Furthermore, we provide training and expertise in management of the disease. Click here to watch a free webinar on this topic by our experts.
Contact us today to learn how we can help you in understanding poultry health.
Studies and animal models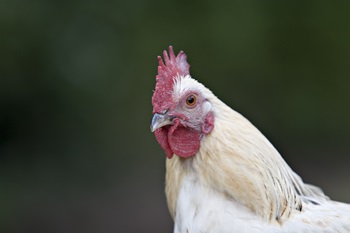 Our multidisciplinary teams are qualified and experienced in conducting a wide range of studies in accordance with international standards, including efficacy studies, safety studies, field studies, marketing studies and clinical trials. We can contribute to all phases of the research, from project proposal to the delivery of the final report.
Studies on coccidiosis have been conducted using various animal models and are important for understanding the pathogenesis of the disease, evaluating the efficacy of anticoccidial drugs and vaccines, and developing new prevention and control strategies.Animal studies have shown that the severity of coccidiosis can be influenced by various factors, including the virulence of the parasite, the age and breed of the bird, and the immune status of the bird. These studies have also demonstrated the importance of good management practices, such as proper hygiene and nutrition, in reducing the impact of the disease.
We offer the following animal models:
Coccidiosis and in vitro model
Escherichia coli peritonitis syndrome
Mycoplasma synoviae and M. gallisepticum
Infectious Bronchitis (IBV)
Infectious Bursal Disease-virus (IBDV)
Histomonas
Diagnostics
We offer a wide range of laboratory services. For Coccidiosis in poultry we have the following laboratory test available:
Coccidia (Eimeria spp.) qPCR (droppings) (Product code 10560 C)
Scientific posters
We regularly present scientific posters at several congresses throughout the year. Please find some of our studies below.
Our expert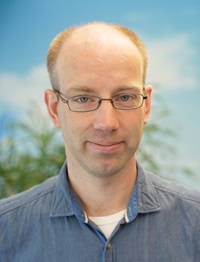 Christiaan ter Veen, DVM, MAHM
"Interpretation of monitoring data requires thorough knowledge of the disease and test method. The real value of this data lies on assessment on an integration or country wide basis. It can then be used to optimise disease control and bird health. It is my challenge to extract the prevailing situation out of the available data and combine this with the disease characteristics to find the right solution on a case by case basis." Read more